Politics is scary and you can feel powerless, especially as a student who is often dismissed. But that doesn't mean we should bury our heads in the sand. We can make small steps to being more politically engaged this academic year and here's how.
REGISTER TO VOTE
You've probably seen the link every so often on your newsfeed, but you need to register to vote NOW. As in, RIGHT NOW. I kept on thinking 'yes I will do it later' but the thing is, I will put it off until later is too late. I only registered when a friend stopped mid-conversation and refused to continue until I had signed up. With my national insurance number on hand, the process took five minutes and now I'm ready for whenever a local or general election comes up. Recent news revealed how the proposed general election was designed to exclude students, we cannot enable politicians in this undemocratic practice. Here is the link, so just get it out of the way and register now:
https://www.gov.uk/register-to-vote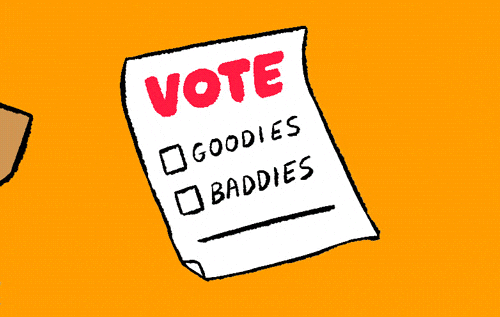 ENGAGE WITH THE NEWS
It's quite easy when you're back home and your parents put the news on in the evenings and have the radio on in the kitchen, but students don't have the same habits. Therefore, take advantage of social media. BBC news can send you the day's headlines in Facebook Messenger, while publications like #ThisMuchIKnow have news on their Insta stories that you can interact with. Even just making sure you have a scroll through Twitter Moments before sending a really funny tweet about sharking freshers (spoiler: it's not funny and you'll only get a few pity likes) will mean you at least know vaguely what's happening. Engaging with the news doesn't have to mean deep dives into Private Eye, just clicking through an Insta story on the toilet will suffice.
TAKE ADVANTAGE OF UNI SOCIETIES
We cover the main political parties in terms of University societies, who all hold plenty of events that provide different perspectives on current affairs. You could even ask societies you're a part of to opt into the Guild's 'What's A Pound' scheme where tickets to events like Boozy Bowling and Christmas Balls have an extra pound added on that goes to a chosen charity.
I'm also a bit biased with RAZZ obviously, but student media is an untapped resource a lot of the time. While RAZZ does touch on topical issues and handles sociopolitics, there is a rich mediascape at Exeter. Xmedia is hugely accessible to students if you just know where to look. Following XTV on social media means you can see their coverage of events; sticking on Xpression during lunch means you can hear the news bulletins; picking up a copy of Exeposé means you can read bitesize pieces or in-depth analysis of the world in the past fortnight. This is all while providing the vital student perspective which is needed in the political climate – plus, us student media kids need the validation.
PROTEST
There are always demonstrations, rallies, boycotts, and petitions happening. To find physical protests, Facebook is super useful for finding events. Also, connecting with local groups supporting a cause means they will usually provide accessibility to residents, such as Devon 4 Europe who organise coaches to London protests on Brexit.
It's easy to sign an online petition but try to follow up after signing by looking at the voting record of our politicians (https://www.theyworkforyou.com) and writing to your MP (https://www.writetothem.com/) or boycotting a product. It might seem small, but if every person who didn't bother to do anything because of feeling small actually did something, that would make a very big impact.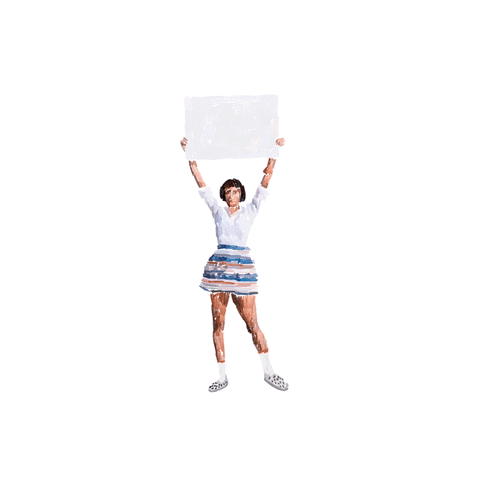 VOLUNTEER
Volunteering is low commitment and high reward. Sidwell Street is full of charity shops that only ask for a couple of hours a week, and other causes ask for even less. The Wednesday Night Café need volunteers to help feed the homeless people in Exeter and has no strict requirements on commitment. Volunteering can be dismissed as a 'do-good-feel-good' pastime, but it's a part of activism as anything else. Charities address systematic issues that political bodies have failed to address. Giving up your time to aid those in crisis as a result is a political act through and through. Choosing to canvas for politicians influences local politics massively as well and is a precious insight into the society that immediately surrounds you.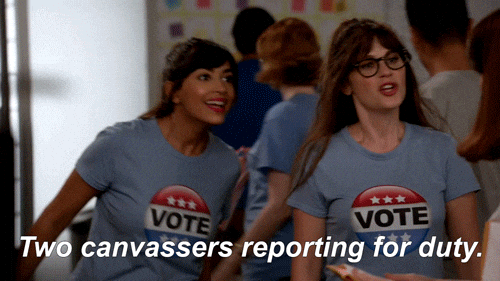 Take time for yourself as the next year, and especially next few months, will be turbulent so if it's overwhelming you are allowed a time out. Just remember who benefits and suffers if you don't engage and try to work out a healthy way to interact with sociopolitics early on this academic year.
–Charlotte 'Fozz' Forrester