RAZZ writer, Hannah Judge has collated six pop culture moments of 2019 to inspire your costumes this Halloween!
Euphoria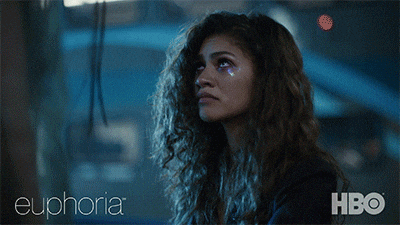 After the success of the show over summer, we can be certain that Euphoria themed makeup and costumes will definitely be headlining this Halloween. The show's reputation for bejewelled and over the top eye makeup has already been trending for months. We're sure that dressing in a pair as Rue and Jules, or in a group with outfits inspired by the Halloween episode would make original and Instagram-able costumes. The wide range of different makeup looks both from, and inspired by, Euphoria mean that you could personalise your look endlessly.
Us
Us is an extremely popular thriller which was released earlier in the year. The film is based around a family who are attacked by a group of doppelgangers known as 'The Tethered'. Throughout the haunting film, 'The Tethered' are dressed in red. The simple costume of a red boiler suit and a pair of scissors would make the perfect costume this Halloween. Both creepy and effective.
Stranger Things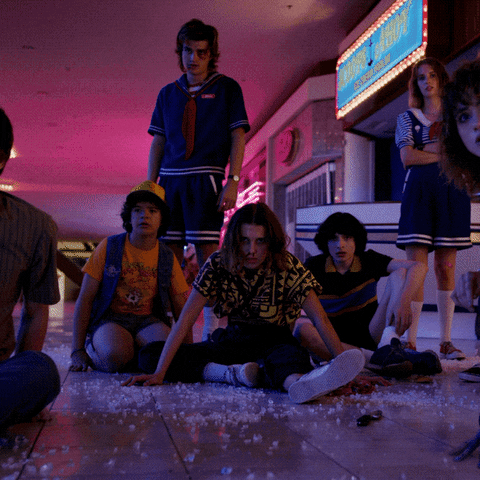 Season 3 of Stranger Things being released has definitely been a highlight of the year. The new season has given fans the opportunity to update their Stranger Things themed costumes due to the new looks of several characters. El's post makeover look and the Scoops Ahoy employee outfit provide perfect inspiration and a chance for you to update your old El in a blonde wig and holding an Eggo costume.
Boris Johnson
Recently, Donald Trump themed costumes are starting to become very overdone. So why not take inspiration from Brexit and our current political crisis by dressing up as Boris Johnson? His new role as Prime Minister and similar bleached blonde appearance to Trump make a Boris costume both relevant and sure to provide a few laughs.
'Don't Call Me Angel' Music Video
We are still waiting for the new Charlie's Angels film to be released. But, the 'Don't Call Me Angel' music video featuring Ariana Grande, Miley Cyrus, and Lana Del Ray has given us plenty of excitement and ideas for Halloween. An angel outfit is always a safe bet. You could even look back to the Kardashian sisters' Victoria's Secret angel looks last Halloween. So, the new video gives us the perfect opportunity to update our overdone angel outfits in a powerful way. Teaming up with two of your friends would really bring these looks to life.
Lil Nas and Billy Ray Cyrus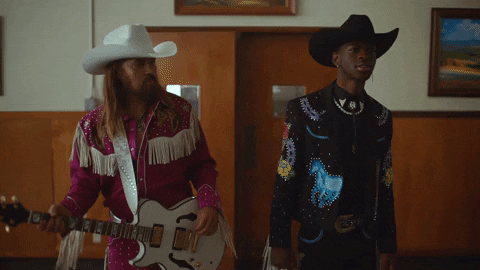 'Old Town Road' has been one of the biggest hits of the year and has started to make 'country rap' more popular as a genre. Dressing up with a friend in the cowboy outfits of Lil Nas and Billy Ray Cyrus is sure to go down well at any party or club – especially with the high probability (especially in Exeter) that the song will be played at some point throughout the night. The lyrics from the song would also make great Instagram captions.
I hope this has given you plenty of 2019 inspiration, and you feel as spoilt for choice as us when it comes to choosing who to dress up as this Halloween!
– Hannah Judge