Netflix's Love is Blind (2020) places a handful of attractive singles in isolated pods to get to know each other over ten days, by talking to each other. Yes, talking. That thing you used to do before you realised swiping on Tinder was less effort. Conversations range from the inane ("what do you think about dogs in the bed?") to the painfully deep ("I became my own masculine influence in my life"), and in a way only Americans can achieve (we Brits are far too emotionally repressed). People actually connect. Guys, there's a proposal on day five. DAY FIVE. "I've had meals in my refrigerator longer than that. That's crazy!" Amen.
Aiming to prove that you can fall in love 'sight unseen', Love is Blind classes itself as an 'experiment', taking place in a 'facility', and there's even a (fit) scientist taking part. Sometimes it felt like watching a David Attenborough programme, in the best possible way – witnessing human beings and their awkward, weird behaviours laid bare without the threat of being perceived in the flesh, free to say what they want and date several barely distinguishable people at the same time.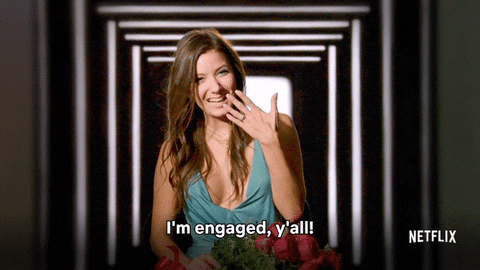 Of course, there comes a point where the participants meet. The couples then have to face living together in Mexico before their big day (their WEDDING day, lest we forget), and this is where most of the drama starts – a ring is thrown in a pool, a love triangle (square?) starts to form … And then it's announced that the couples are all moving into the same apartment block in Atlanta. During this time, the couples get to meet each other's families (spoiler alert: this is mostly cringe-inducing, especially for the couples who are rocky), see how their other half lives, and have their skills in the bedroom called into question (if their name happens to be Damian). This is all leading up to the wedding – because in case you forgot, this is a show in which participants get married after four WEEKS. The climax of the series, the weddings, really make for excellent TV. But who will make it down the aisle, and who will throw the towel in at the last minute?
This is a show full of incredible characters (are they real-life human beings?), seemingly determined to couple up based on little more than a couple of hours in a glorified bunker. Highlights include Giannina, the human form of the dancing lady emoji, Amber, a hot mess, and Jessica. I don't know how to explain Jessica, but I'm convinced I'll be her in 15 years. Petrifying. The men are slightly bland, but Barnett, a charming and laddish engineer from Georgia, somehow manages to convince three separate women he's about to propose in the pod stage, leading to iconic scenes between two of the aforementioned further down the line – ("if you were to ever actively go after my husband, I would destroy your life"). The best of all is undoubtedly scientist Cameron, who can do no wrong in my eyes. The man is a king.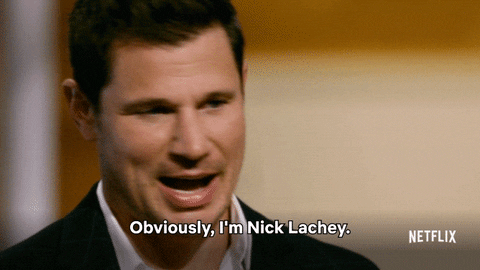 As largely-absent host Nick Lachey (husband and co-host of the lovely Vanessa Lachey – no, I don't know who they are either) says in the first episode: "Psychologists believe that emotional connection is the key to long-term marital success, not physical attraction". But does the premise of the show make its participants too eager to commit whatever the cost? Several couples have real existential issues during their time outside the pods, but only one chooses to break their engagement off before the wedding day. Surely, this isn't healthy. But break-ups at the altar undoubtedly make for better TV, and that's the show's aim. It presents couples to root for and couples to cringe at, and changes this status seemingly episode by episode, giving the people what they want: something escapist to watch. And now, more than ever, we need beautiful people in pods making fools of themselves in front of the whole world.
– Caitlin Barr