When you think of 90s fashion, what first comes to mind? Cycling shorts, baggy sweatshirts and high-waisted jeans? Oversized blazers, scrunchies and tiny shoulder bags? If you're thinking that sounds like a rundown of what you'd see walking into Urban Outfitters, you'd be correct. Over the last few years, we've seen a revival for all things vintage – and no-one exuded 90s cool better than Princess Diana.
As well as working tirelessly as a humanitarian and being a devoted mother, she was also a trendsetter. At a time when the royal family were scrupulously buttoned-up, Diana infused her style with fun, expressing herself through her fashion choices and pushing the boundaries of what a princess 'should' wear. Whilst she might seem like an unlikely figure for a streetwear icon, she loved athleisure. One of her staple outfits was cycling shorts and chunky trainers, paired with one of her many excellent oversized sweatshirts. There's the Virgin Atlantic sweatshirt that she wore every time she went to the gym, deliberately chosen to throw off the paparazzi; the Harvard sweatshirt with its high neck and iconic crest; the Disney sweatshirt featuring a sporty Mickey Mouse, a burst of blue, red and green. Name a better sweatshirt collection than Princess Di's, I dare you.
High-waisted jeans were another staple, worn with a boxy blazer and a baseball cap, or paired with a crisp white shirt and chunky gold earrings. Her style always looked effortless, whether she was dropping Harry and William off at school or walking across fields in central Angola to campaign against landmines. She also knew when to make a statement, as we saw with the sartorial perfection of the "Revenge Dress". A black LBD by designer Christina Stambolian, she wore it to a Vanity Fair party on the night that Prince Charles admitted that he'd cheated on her during their marriage. Off the shoulder, low cut, skin-tight, sexy – royal protocol it was not.
We can still see Diana's influence today. In 2019, Harry Styles wore a sheep-print woolly vest that was almost identical to one of her favourite jumpers, whilst Hailey Baldwin recreated some of Diana's most famous pictures in a Vogue photoshoot, describing her as a style inspiration. There have even been whole collections designed around her, with Virgil Abloh using her as a muse for the Off-White 2018 spring/summer show and putting a new twist on Diana staples like cycling shorts and statement blazers.
All these years later, she remains a fashion icon. Perhaps it's the timeless quality of her clothes or the way that anyone can easily emulate her style. We can all dig out an old sweatshirt or borrow a blazer from our mum's wardrobe. Diana's style was classic and fun and sometimes rebellious, often a way of breaking the mould. She was accessible in a way that the rest of the royal family weren't. Or maybe it's that her fashion choices are all infused with that Diana spirit – that charisma, compassion and wit that made her "the people's Princess". After all, those are the qualities that will truly never go out of style.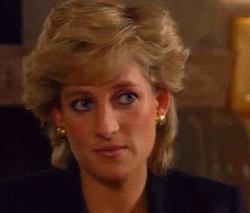 – Miranda Parkinson
Featured Image Source: Pixabay