Pure Heroine will always be one of my favourite albums. It was one of the first records that made me really fall in love with music, and, in turn introduced me to so many of the artists that I listen to today. How could I not write about it on the seventh anniversary of its release? Pure Heroine was released when I had just turned 14. I craved the quiet teenage indifference that Lorde so perfectly articulated in every song. Who would have known that seven years later I would turn 21 and still find solace in the fact that, yes, it does feel scary getting old?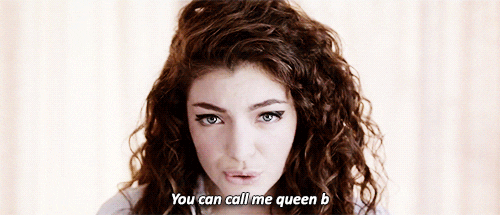 Opening the album with the line "don't you think that it's boring how people talk?", Ella (Lorde's real name) cemented the fact that she was a jaded teenager with a point to make. She was creating pop music that played as a critique of the genre, which is ironic as the album was nominated for Best Pop Vocal Album at the 2014 Grammy Awards. At its time of release, Lorde's sound was seen to be in stark contrast to music charting at the time, with a slower pace and quiet vocals. However, her introverted pop sound didn't stop the minimalist electronic track 'Royals' spending 9 weeks at the top of the Billboard Hot 100 chart. Even now, the minimal vocals and deliberate production can be seen as having an influence on current artists. Some would go as far as arguing that her critique of the mainstream music industry came to resonate with a number of other artists. For instance, this can be seen through Taylor Swift's cathartic comments on fame in the lyrics on her sixth studio album, reputation.
With this album, Ella put into words how we all felt when we were her age; both bittersweet and optimistic, but also really really bored. It's as if she was able to take a step back from youth whilst experiencing it, articulating what we all wished we could say when we were 16 years old. On re-listening to the album, her youth shines through, but this isn't a bad thing. With seven years between my first listen and now, listening in full to an album that was so formative and essential to my teen years creates a sense of nostalgia only a record you have grown with can.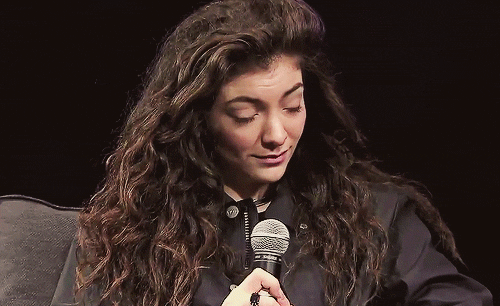 In contrast to her second album, Melodrama, Pure Heroine is much more enclosed; on the outside of the party – much like the life she describes in every song. My forever favourite, 'Buzzcut Season', is one which encompasses all of this, as it contrasts the good, small moments in our own realities with "explosions of TV". Whilst in Melodrama she is singing from inside the glittering world of pop and fame, the production of Pure Heroine and the seemingly prophetic lyrics "pretty soon I'll be getting on my first plane" / "I'm little but I'm coming for the crown" gives a sense of detachment from the world of celebrity that was soon to become Ella's norm.
I am so grateful for this album and all the stupid chunky platform shoes teenage me bought just so I could feel a tiny bit as cool as Lorde herself. Pure Heroine and Melodrama hold such special places in both my music library and heart. Even though it's common place these days to get emotional whilst listening to 'ribs', when it comes down to it, I don't think you can face a birthday without having a little panic and listening to Pure Heroine; it's what Ella would want.
– Tilly Attrill
Featured Image Source: Featured Image Source: Still via Lorde // YouTube. Director of Photography: Joel Kefali.