For:
2020 has been an odd year in many, many ways, and for me, perhaps one of the oddest personal developments has been that I have become a Person Who Gyms. Regularly. On Purpose. Enjoying it. I cannot emphasize enough that if I went back and told 2019 me about this, she, along with everybody else I know, would have laughed very hard, for a very long time. So, when lockdown 2 first seemed inevitable, the prospect of gyms closing was something I was deeply miserable about. Shutting down gyms was also shutting down a vital part of my routine, my stability, and a way to care not only for myself physically, but mentally as well. I, alongside many others up and down the country, was deeply unhappy at this prospect.
However, whilst I am still sad about losing out on this key part of my routine, I also understand why this had to happen. Whilst the gym has been important for me both mentally and physically, it also remains a place where, fundamentally, my job is to touch a bunch of things, and then leave them behind to get touched by other people, over and over. In a post-covid world, a world where I sanitize my crisps before eating them, this is clearly not ideal. The gym is an area built on communal sharing of equipment, and in the face of a potentially deadly virus, simply trusting that everybody else is being as vigilant as you about cleaning things after use, is not sustainable.
Furthermore, a known side effect of exercise is getting out of breath. Whilst I may be red-faced and panting far quicker than everybody else, the gym is full of sweaty adults all in the same situation. Covid-19 is chiefly airborne, and we are all aware of this risk, but whilst many gyms now require masks whilst walking between equipment, masks still aren't required whilst exercising (understandable, sweat and masks is maybe one of the most disgusting combinations since my roommate discovered spaghetti and marmite.) When dealing with an airborne virus, it almost feels like a foregone conclusion that you shouldn't have a room full of sweaty adults all breathing, panting, and grunting at a high volume. Perhaps, you need to remove the room.
Finally, what if gyms had remained open? For as long as gyms have been in existence, people have been complaining that the gym was too full. Now imagine if all these people at the gym had literally nowhere else to go. Personally, I've seen how busy Exeter's Streatham Campus has become by virtue of being one of the only places still open (with a Pret queue of biblical proportions to boot). Whilst gyms had already adapted to social distancing culture, with many gyms introducing caps and limits on the number of people allowed in, a gym operating at this full capacity for a month would neither be safe nor hygienic.
A gym's principal function is to maintain health and, currently, it serves as more of a risk to public health than a bonus. This isn't to say that I don't miss the gym and the balance it gives. But instead, I'm trying to find positives in my exercise alternatives. I'm going on walks with people I love, and using that as a social catch up, or making sure my phone stays in my bag the whole time to free me from my increased screen time. The gym will still be there when lockdown ends, however annoying it is to be separated from it now, in the meantime, it is more important to keep me and the people I love safe.
-Emma Ingledew
Against:
On one level, gym closures are hugely detrimental financially but on another level it is a decision that entirely overlooks the central role gyms play in maintaining the physical and mental health of the nation. Exercise has long been linked to reduced levels of anxiety, depression, and stress. Deciding to go to the gym gives the day structure and serves as a powerful change of scene in a time when we have all been stuck at home for far too long. Gyms also engender a sort of community, they are a space in which people with similar interests can come together. Even with social distancing measures in place, I have certainly still felt the sense of community. In a time in which we feel separated from our loved ones and when reduced daylight hours or cold weather make going outside more difficult, gyms enable us to feel that we are not alone. It therefore seems slightly contradictory that, in a time when demand for mental health services is up by 20%, gyms are being shut. Calm, Mind and Samaritans have all reported increased call rates, and suicides are on the rise. Doesn't it make sense therefore to keep facilities that significantly aid mental health open?
Moreover, I can't help but see the irony in Boris Johnson's vows to cut obesity levels while enforcing gym closures. At a time when the NHS services are already overwhelmed, surely keeping gyms open, and therefore helping to maintain a healthy population, is a logical way to ameliorate the health crisis?
Beyond this, the gym is essential to those who wish to build muscle or want to train for specialist event. You can't just walk into Tesco and buy a SkiErg or a seated chest press (not to mention the prices). The evidence that gyms actively contribute to the spread of Covid-19 is scare. A recent BBC report noted that latest data shows that gyms contribute to just 2.8% of track and trace data. Bear in mind that supermarkets account for 11.2%; schools for 6.8%, and both of these are allowed to remain open without question.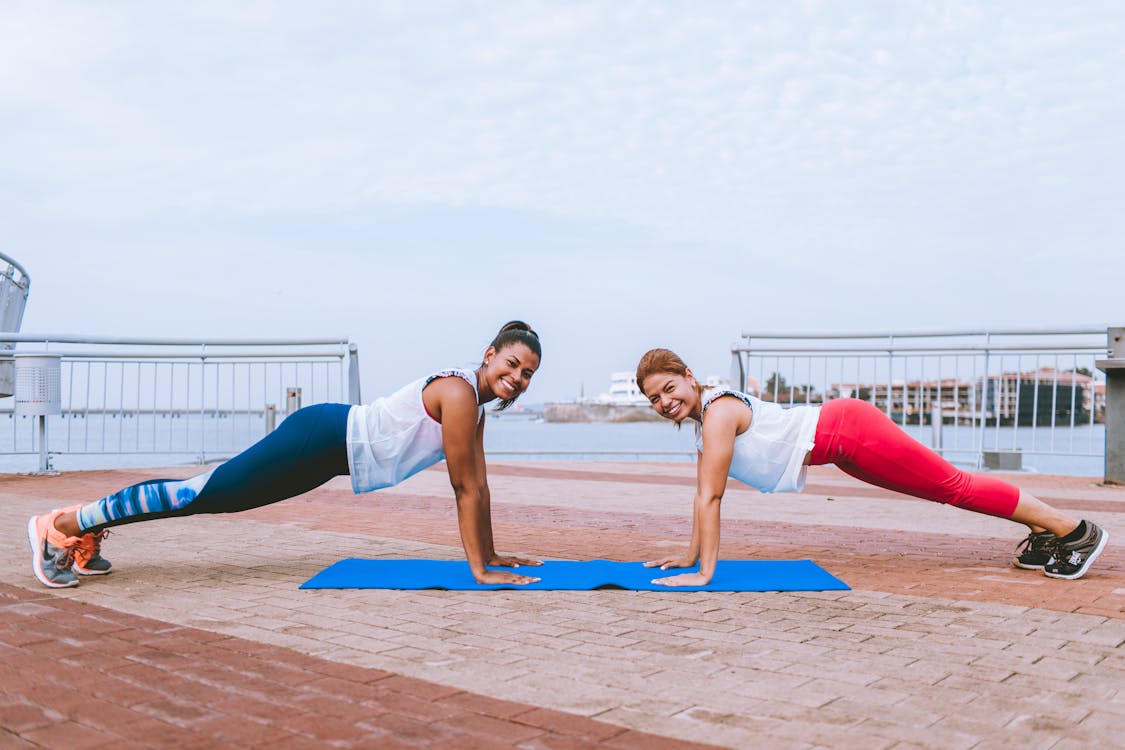 The closure of gyms is justified by arguments that maintain physical and mental health can still be maintained without gyms through outdoor exercise, such as running or cycling or home workouts. This is frankly a ridiculous argument because it is built on the assumption of privilege. It assumes that you have a television or computer; a Wi-Fi connection that can stream video; ample amounts of space (the average exercise mat is 60 x 24 inches); that, if you are an professional athlete, you have your own specialist equipment; that if you want to build strength, you own dumbbells or can afford to buy them; that you have accessibility to a running route; that you feel safe on said running route (this in itself is hugely problematic given the reduced daylight hours); that you own a bike; that you could afford to buy a bike; that you have somewhere to store the bike…The list is endless and it just goes to show that any justification for the closure of public exercise facilities entirely ignores the fact that, for many people, the gym is the only safe, accessible and financially viable space in which they can exercise.
The classification of gyms as "non-essential" speaks of Westminster's widespread neglect over Britain's mental health. Through this policy, Johnson and his team of advisors are only feeding another epidemic: one to do with mental health.
-Lottie McGrath
Featured Image Source: Pexels