After being longlisted for the BBC Sound of 2020, and then going on to be awarded theBBC Music Introducing Artist of the Year award last year, the release of Arlo Parks' debut album was highly anticipated by many. As we find ourselves in midst of a third lockdown, this album has been released at the perfect time. Although the mornings and evenings are getting lighter, the prevailing restrictions mean we still can't do the things that make this generally quite depressing time of year easier, but this album definitely helps. Collapsed in Sunbeams feels like a much-needed warm hug during a very long and grey winter.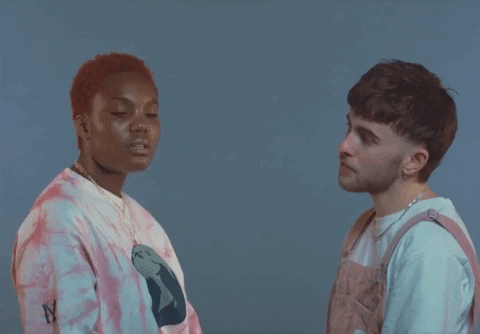 Known for her poeticism and soothing lyrics, Parks is particularly talented when it comes to telling small sentimental, stories that find beauty in pain. The album explores challenging themes, such as mental health, sexuality, and prejudice. Even though the stories told throughout the record are hard to talk about, there is a comfort found in listening to the gentle and compassionate way Parks articulates them. So much so, that the album's lyrics sound like they've been taken from the deepest pages of an old diary, which has definitely been recognised by the fans who comment on her YouTube videos. When I first discovered her music last year, I headed straight to the music video for the single 'Black Dog', (released as the B-side to the first single on the album, 'Eugene' in May 2020), where hundreds of people shared their experiences with depression and other mental health problems in the comments. In many ways, the single did exactly what Parks wanted: to start a conversation about mental health, even if much of that conversation is taking place in the comments of the music video.
A personal standout on the album is 'Hope'. I know at this point it's quite cliché to say this song provides a comfort in these times, but it really does. Even though it's not about lockdown or the pandemic, that doesn't really matter. As Parks sings, "you're not alone like you think you are." you do start to believe her – and it's quite lovely. As with the other singles on the album, this is one of those songs that you can create a beautiful music video for in your mind's eye. It won't come as much of a surprise then to know that the music videos that have been released for this record as just as charming as you would expect. Like the songs themselves, each video immerses you in a tiny part of Parks' sentimental world.
Right now, Collapsed in Sunbeams feels like a summer afternoon in the middle of winter, but this doesn't limit it's sound to a particular time of year. I believe that it is an album that I will find myself returning to in every season, both as a record played in the background of the everyday, and for when I need to be cloaked in the sentimentality and poetry of Parks' vocals.
– Tilly Attrill
Still via 'Hope' (Official Video), Arlo Parks // YouTube