Sex and the City and Gossip Girl have defined the adolescence of millennials and Generation Z alike. Whilst we may like to know what happened next, is it a better idea to stop while you're ahead?
Both shows are being remade by HBO Max. No one can deny the success of both shows. They have both had a significant cultural impact and boast a huge following. It's understandable why HBO want to reboot them. As I said, they already boast a huge following and that would be expected to grow as they appeal to younger generations. Yet, would it be more effective to produce something completely new and relevant to the world we are living in?
Gossip Girl first aired between 2007 and 2012 on CW. To many people's disappointment, it was taken off British and American Netflix at the start of 2021. Perhaps a move to encourage people to engage with the latest series? The Gossip Girl reboot will introduce us to a brand-new cast, except for Kristen Bell who is set to return as the voice of Gossip Girl.
According to The New York Post, Showrunner Joshua Safran has suggested that "the modernized version of the show will have much more "queer content" than the original and more diversity among its lead characters". The original Gossip Girl showed us the lives of incredibly privileged white teenagers. New York City is incredibly multi-cultural and diverse which isn't represented in the original series. Television is especially influential and has a significant role to play.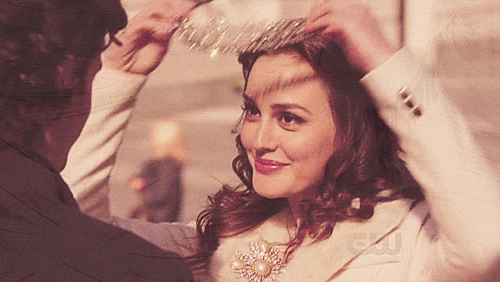 It's arguably somewhat of a risk to remake a show like Gossip Girl. People are incredibly attached to the previous characters and the storylines. However, it is also fair to say that the show ended in a fashion which kept the possibility of a new series and new characters open. I think the reboot of Gossip Girl has the potential to be influential and to address important issues which were somewhat ignored in the original series. A lot has happened since 2012 and it's important that these changes are reflected.
Unlike the Gossip Girl reboot, Just Like That (the Sex and the City reboot) will return to the lives of Carrie (Sarah Jessica Parker), Charlotte (Kristen Davis) and Miranda (Cynthia Nixon).
Kim Cattrall who played Samantha will not be returning. The story will pick up twenty years after it first aired and will detail their lives as women in their fifties. As Elle points out, Charlotte and Miranda will now be mothers to teenagers, and Sarah Jessica Parker also explained how "Coronavirus will obviously be part of the storyline, because that's the city they live in. And how has that changed relationships once friends disappear?".
It will be interesting to see how they approach the explanation as to why Samantha is no longer there. She was a monumental character, and many people are weary of how this will impact the show. That said, I am looking forward to getting an insight into their current lives. I hope they use the reboot to demonstrate how society has changed and how they've adapted since the later nineties. There is some uncomfortable viewing during certain parts of the original series, and I hope it's addressed to reflect the world we live in now.
I have to say I'm more optimistic for the Sex and the City reboot than I am for Gossip Girl. It's exciting to see how the characters have changed and how they reflect the ways in which the world has changed. I'm not sure I want to meet a whole new group of people, sitting on the steps of the Met. But who knows? Maybe it will be more successful that the first.
-Maggie John
Featured Image Source: Unsplash