With hairdressers closed and my boyfriend and me both desperate for a trim, I decided to take matters into my own hands and order the cheapest hair scissors I could find off Amazon in February. Although the scissors arrived within no time, it took us a few more days to bring up the courage to make use of them. While I was bombarding my boyfriend with YouTube tutorials on cutting hair one length (we settled on a technique that involved a lot of sectioning into three strands), I was worried I would make my boyfriend go bald.
One evening after a glass of wine, we had gathered just enough courage to give it a go. I sat down first, half-expecting that my boyfriend would lose interest after three minutes and rush through it. However, I was amazed to see his patience and precision when sectioning, putting up and cutting my hair, and after about twenty-five minutes – he was done.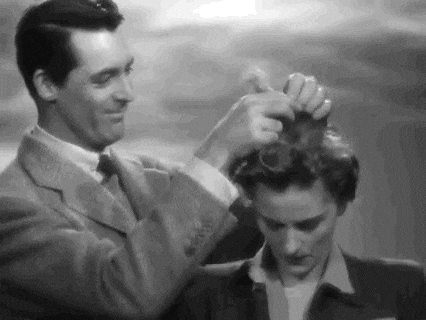 I have very low-maintenance hair and am no expert on haircutting, so the only difference I could tell was the price – success! Even though I will probably go back to getting my hair cut at the hairdresser's when possible (there is nothing quite like the smell and feel of your hair after a visit there), I thoroughly enjoyed getting my hair cut by my boyfriend and cutting his. I will remember it as a fun little lockdown memory in which we showed each other how much we care. So, if you are looking for a bonding activity before the 12th of April – go and buy some hair scissors!
-Anne Pechtold
Featured Image Source: Writer's own image