Alongside their most recent animated feature film, Soul, Pixar have released a series of new 'SparkShorts'. Each at around 7-10 minutes long, they follow a long history of such short films which Pixar have been making for years, and many readers my age will probably remember watching the older ones before their favourite childhood films, (if you want a real nostalgia trip, try watching some old Pixar shorts on YouTube). However, these aren't just any old shorts, as Pixar has put diversity and opportunity for marginalised voices at the forefront of this project. Pixar gave employees six months to develop their stories, most of them based on personal experiences, with the hope that as a company they would 'discover new storytellers and explore new storytelling techniques'. The result is one the most inspiring and moving range of animations I have ever seen Pixar produce, all told through gorgeous animation styles.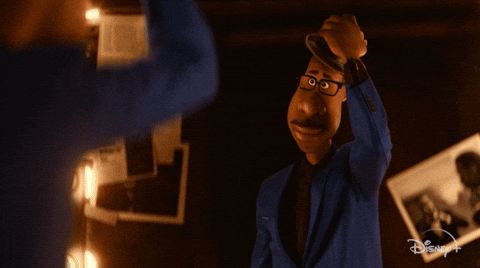 Loop, tells a story of human connection and communication, starring the studio's first ever non-verbal autistic character. The film's director Erica Milsom wanted to explore the 'journey implied in the process of getting to know someone… and in the case of someone who is non-speaking, you have to find a way that's very individual connecting.' The character herself was voiced by an autistic actress, Madison Bandy, and is a person of colour, which, as Jonathan E. Briggs writes, is so important as 'too often in popular culture children on the spectrum are depicted as young white boys even though autism affects children in countries across the world.' After Sia's train wreck of a film Music, it's a refreshing example of disability representation done right.
Wind, directed by Korean-American Edwin Chang, uses a fantasy world in order to show the sacrifices that immigrant parents make for better opportunities for their children. The story idea came from his own grandmother, who fled from North to South Korea, and then later his father, who came to America, having to leave his grandmother behind. Float was directed by Bobby Rubio, and is influenced by his own experience of raising his son who is on the autistic spectrum. Out tells the story of a man's struggle of coming out as gay to his family and friends, and has the first on screen gay male kiss in any Pixar film. And Purl uses a cute ball of yarn trying to fit into her tight 'knit' workspace as an analogy for the struggles that women face working in male dominated industries and workspaces.
Western animation has had a bad history with racist stereotyping (see Disney's Alice in Wonderland's representation of the 'Indians', the history of King Louie in The Jungle Book, 'We are Siamese' in Lady and the Tramp, and unfortunately many, many more) and so far we've had more talking animals and teapots than people of colour, people with disabilities or even women who stay single and don't end up married. Initiatives like these are much needed in this area of film. It is important that the animated nature of films is not used as an 'excuse' for unrepresentative casting choices or creative teams. For example, many will have heard about the show Big Mouth, who's white voice actor announced that she would be stepping away from her role as voicing a biracial character; opportunities like these should be offered to black voice actors. It is so crucial that teams like Pixar continue to allow directors and writers to speak from personal experience and to hire casts that represent their characters, offering opportunities to those who have to break through a million and one glass ceilings for a role in the film and television industry.
With the incredible success of Pixar's feature Soul, which has not just garnered attention for being Pixar's first predominantly black cast, but also it's heartwarming plotline that leaves most in tears and a captivatingly beautiful animation style, this marks as a signal to the rest of the industry to follow their lead. Disney have also started to make waves, with their most recent films gathering inspiration from a multitude of cultures: Moana centers around Polynesian myths and traditions, Coco around the Mexican celebration of the Day of the Dead, and most recently Raya and the Last Dragon, set in the fantasy world of Kumandra that is inspired by Southeast Asian cultures and features a predominantly Asian American voice cast.
Animation is a vital area of film to introduce this kind of diversification of storytelling also due to their general target audience: kids. This is an opportunity for them to explore valuable lessons about acceptance and to spark curiosity about other cultures in a rapidly globalizing society, all in a creative and accessible way. Being white, as a kid I used to be obsessed with dressing up as Disney princesses, and I was absolutely spoilt for choice. Being Scottish, I remember the excitement I felt at first seeing Brave, despite being too old for princess films myself at that point. Now, my heart warms at the thought that many more kids will soon be able to find a bit of themselves on screen, and to be able to see their own culture represented through animation's awe-inspiring lens, feeling proud of their own identity.
–Alana Patey
Featured Image Source: Still via Pixar // YouTube