The lights go down while I've spent the last twenty minutes whispering to my friend 'we should go see that' about every trailer that's played, and the room falls silent. My bag of overpriced popcorn is practically empty, and I'm definitely going to need the toilet at a crucial point in the film. I've put my phone on silent, away in my back pocket for the next two hours with a reasonable excuse to postpone replies to any responsibilities.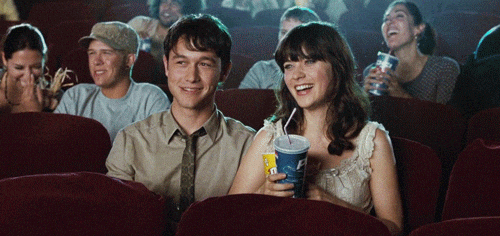 At home, I'm someone who's guilty of putting a film on the big screen while I scroll through Instagram on a smaller one. I'll talk and ask questions over the film, missing the most important parts. There'll be a multitude of distractions throughout. The takeaway is here, someone needs the toilet, I want another snack. It's not like I've stopped watching films over lockdown, in fact it's given me more time than ever to sit on the couch and scroll through streaming platforms. Undeniably I'll always love gathering around the television with my friends or family, a mug of tea in hand, with the ability to pause and play as we like.
However, there's something special about the cinema-going experience that I've taken for granted. The movie finishes, I walk out the cinema as the credits play behind me, turning my phone on and watching the notifications stream through. It's dark outside, maybe we'll get food? We discuss the film, who liked it, who didn't? As weird as it sounds, I can't wait until lockdown's over so we can all pay to go and watch new films, in silence, in dark rooms, disconnected from phones, with strangers again.
-Alana Patey
Featured Image Source: Pexels