It's rather niche, perhaps very niche, but the thing I was looking forward to most and will continue to look forward to, as we crawl towards a sense of normality and shops reopen, is fabric shopping.
Life after lockdown seemed so far away when the cold and dark winter months crawled on, but we are here (well, sort of). Of course, I'm most looking forward to seeing all my friends and family, some who I haven't seen since the start of the COVID-19 pandemic, and giving them a big, big hug. But I'm also really looking forward to going fabric shopping.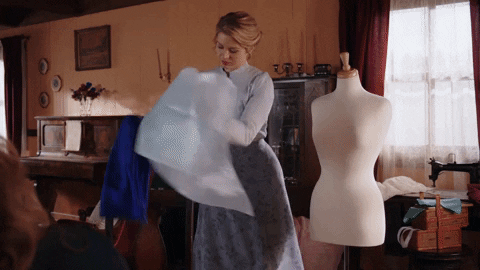 I've been an avid sewer since I was 14 and even though you can buy fabric online, it's always a bit of a risk and fabric shopping is a real joy. To be able to walk around, feeling the fabric, comparing two tones or what colour zip you need, is one of my favourite things to do.
Also, the majority of fabric shops are small businesses, and it is really important we do what we can to support them. If you can shop at a small business, rather than a chain shop, try to! In my experience, when you shop at small fabric shops, you get wonderful customer service and that's why you want to go back time and time again.
-Maggie John
Featured Image Source: Pexels