Rating: 3 out of 5 stars
What do you get when you cross a scaredy-cat with a horror movie in a cinema?
That's what I found out first-hand when my friends convinced me to come along and watch the new Conjuring film in the cinema. It was my first time back in a cinema in over a year, and also my first time ever watching a horror movie in an actual cinema. With no blankets to hide under, I wasn't feeling confident.
The movie's premise was surprisingly nuanced for a horror, exploring why United States courts recognise God as an authority when you swear under oath, but fail to recognise the existence of the devil when a defendant pleads not guilty due to possession and/or insanity. It raises a great question, one which unsettlingly places The Conjuring world into our everyday life, but sadly little is done to ever expand on this theme and much of the film falls into tense jump scare scenes.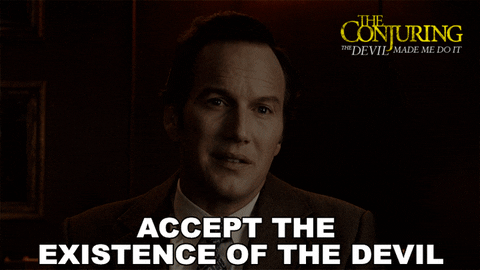 The familiar faces of the loving couple Ed and Lorraine Warren, played deftly by Patrick Wilson and Vera Farmiga respectively, did help make the film feel like a classic 'horror' given their prevalence in other Conjuring films, Insidious films, and Annabelle films. Special praise must also go to young actor Julian Hilliard, who played the role of a tormented and possessed child alarmingly well. Many of the other actors played their roles incredibly well, but they seemed all too limited to stock characters in a well-trodden horror plot.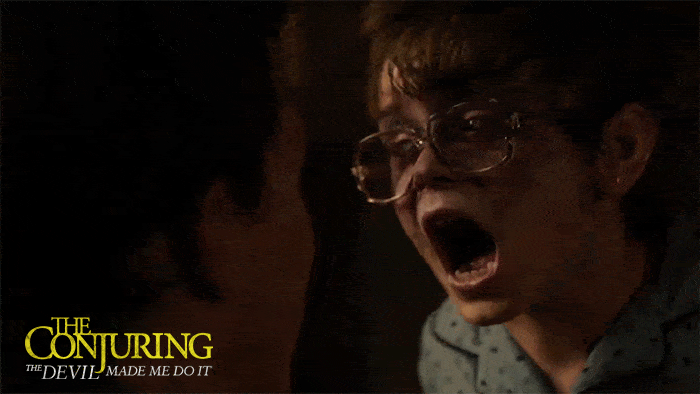 I personally thought the inclusion of the large naked man as a recurring demon was ridiculous and, at times, laughable in his lumbering, and the main villain 'The Occultist' was little more than a frail old woman in a scary cloak. While some effort was made to flesh out the lives of the Warrens with a romantic flashback, little else was done and I really feel this film missed a trick in not exploring the courthouse setting and the inclusion of a possessed man in the 'real world' in front of a jury. The scenes that excelled the most were ones including 'rational' characters or authorities, like the policeman alongside the Warrens, or prison guards amidst a demonic possession. Alas, these were mainly dwarfed by admittedly scary scenes with Bible-flicking priests and horrifying spine-bending demons.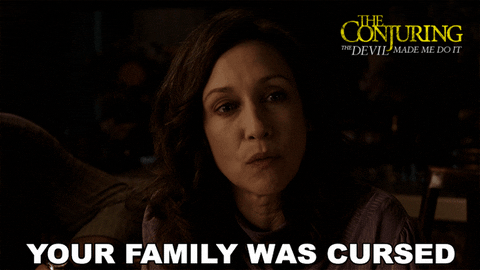 Overall, it was a classic horror experience watching this film. If you're looking for a proper hit of adrenaline and a fun trip out with friends, especially the more scared ones like myself, then there's no reason not to see this film. But if you're looking for something a bit more than a Hollywood scare-flick, you'll be better off watching something else. If you're looking for suggestions, the original Insidious film is excellent, and also His House, a BBC film starring the one and only Matt Smith that combines jump scares with a moving plot about the very real horrors of being a refugee.
– Henry Hood
Featured Image Source: Still via THE CONJURING: THE DEVIL MADE ME DO IT – Official Trailer | Warner Bros. Pictures / YouTube